What are the odds?
Today I was perusing some stock photography for a website today and something looked very familiar about the background of this image:
I jumped over to the local listing for The Morning Times in Raleigh on OhSoHandy.com and sure enough I was right. That photo was certainly taken in the upstairs lounge area: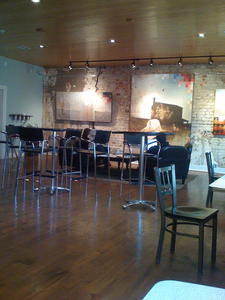 There were over 8,500 photos in the search I was browsing through.
As I then sifted through zimmytws's portfolio on iStockPhoto I saw more great shots of Raleigh. Excellent work zimmytws. Send me a message one day and I'll meet you for a coffee.